Halloween Makeup Series With Nina Ramic - Seductive Vampire | #SLHalloween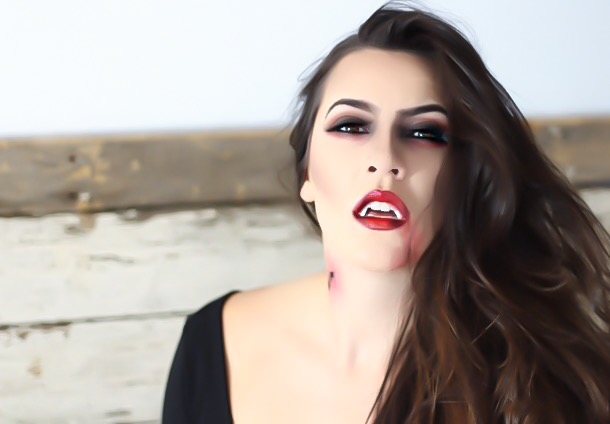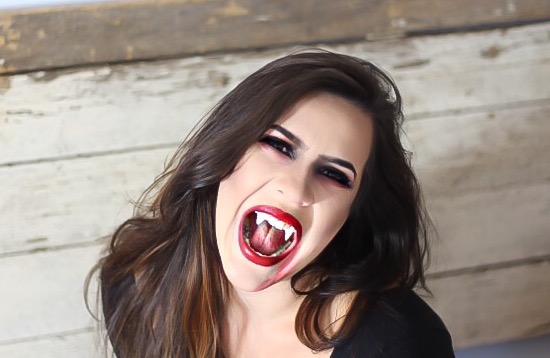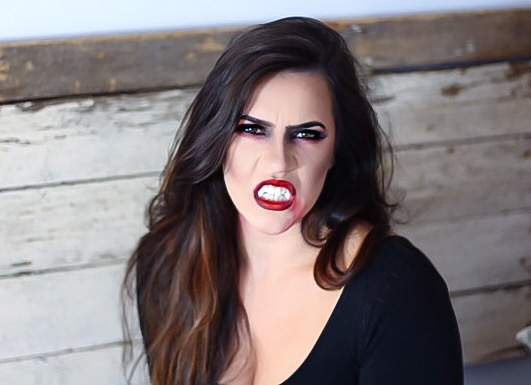 A vampire is a mythical being who subsists by feeding on the life essence (generally in the form of blood) of living creatures. (Wikipedia)
In today's day vampires have truly transformed into beautiful and/or scary creatures in Hollywood. With so many different vampire oriented TV shows and movies it is no surprise that it is one of the most common halloween looks…every year.
Halloween look number one is inspired by Nicole Guerriero's she-devil vampire look. I watched a lot of videos to create a simple but effective vampire look and this one seemed to be the easiest and most straight forward. The makeup techniques are really simple and anyone can re-create this look.
Below I'll list the products I used to recreate this look as well as where you can purchase them!
Products used:
Boscia No pores No shine T-zone treatment: Sephora
Urban Decay eyeshadow primer: Sephora or Ulta
Estee Lauder Double Wear foundation (use a foundation lighter than your skin tone)
Smashbox cherry smoke palette (Black, Red and brown eyeshadows used): Limited edition product found at Nordstrom Rack
Stila liquid eyeliner: Sephora or Ulta
Fright Night by Ardell lashes in 'mesmerizing': Target
DUO eyelash adhesive: Walgreens, Target.
Black eyeliner is NYX jumbo pencil
Anastasia Beverly Hills brow wiz: Ulta or Sephora
Rimmel March perfection concealer and highlighter for under eyes: Walgreens, Ulta or CVS
Rimmel Stay Matte setting powder: Walgreens
Mary Kay Lash love for bottom lashes
Anastasia Beverly hills contour palette
Vampire fangs: Party City
To recreate this look you need minimal products. Try using lipstick and bleeding it out under your eyes instead of a red eyeshadow. Use a black eyeliner instead of a black eye shadow. I used what I had at home. You can also find all products for this look at your local Walgreens or CVS.
We'd love for you to recreate this look and play along with #SLhalloween on Instagram. Tag me @balkanina and @societyletters so we can check out your incredible work!
Stay tuned for another Halloween-themed makeup tutorial next week!
Trick or Treat..