How To: Thanksgiving Table Settings On a Budget - Cozy & Warm
Oh hi! So happy to have you guys back for the second part of our three part series! If you missed our first tablescape, be sure to check it out here. It was budget friendly, simple yet elegant, covered in neutral and finger lickin' good! So does that mean you guys are ready for pops of color on a budget? Let's change it up a bit, yes, I really mean a bit! I can't lose you just yet, because the third part will have you shouting from the rooftops! Are you still with me? Let's go!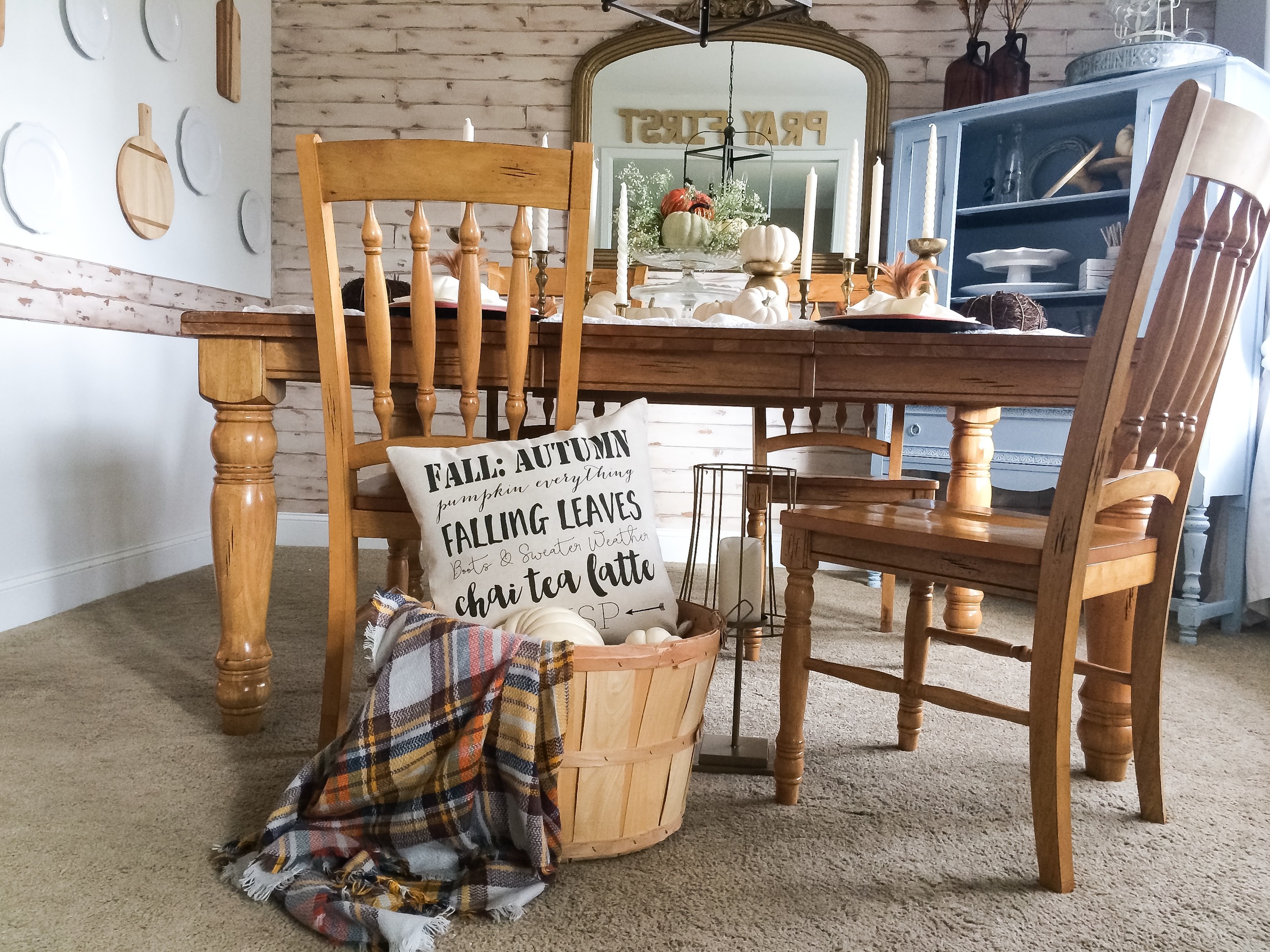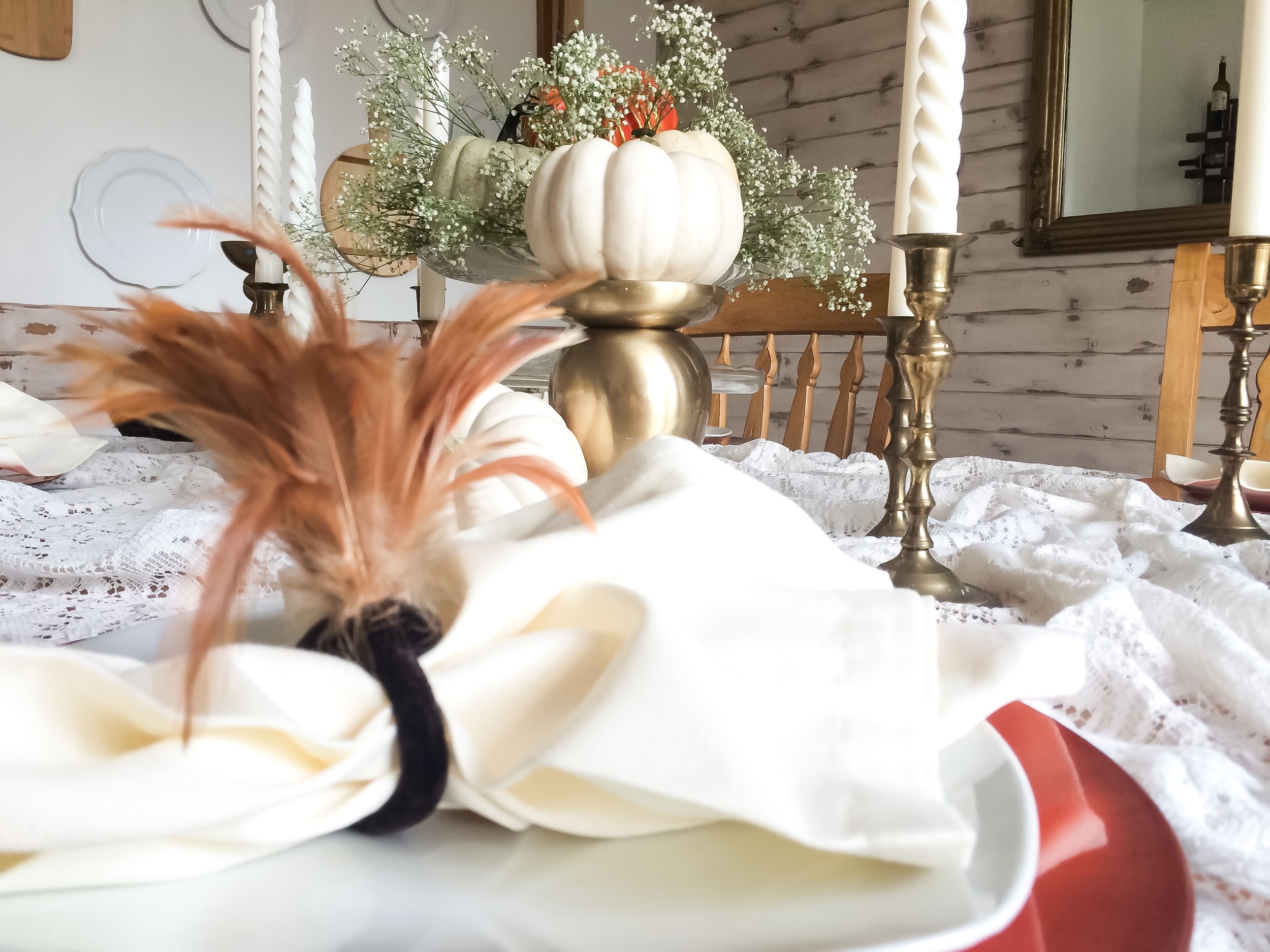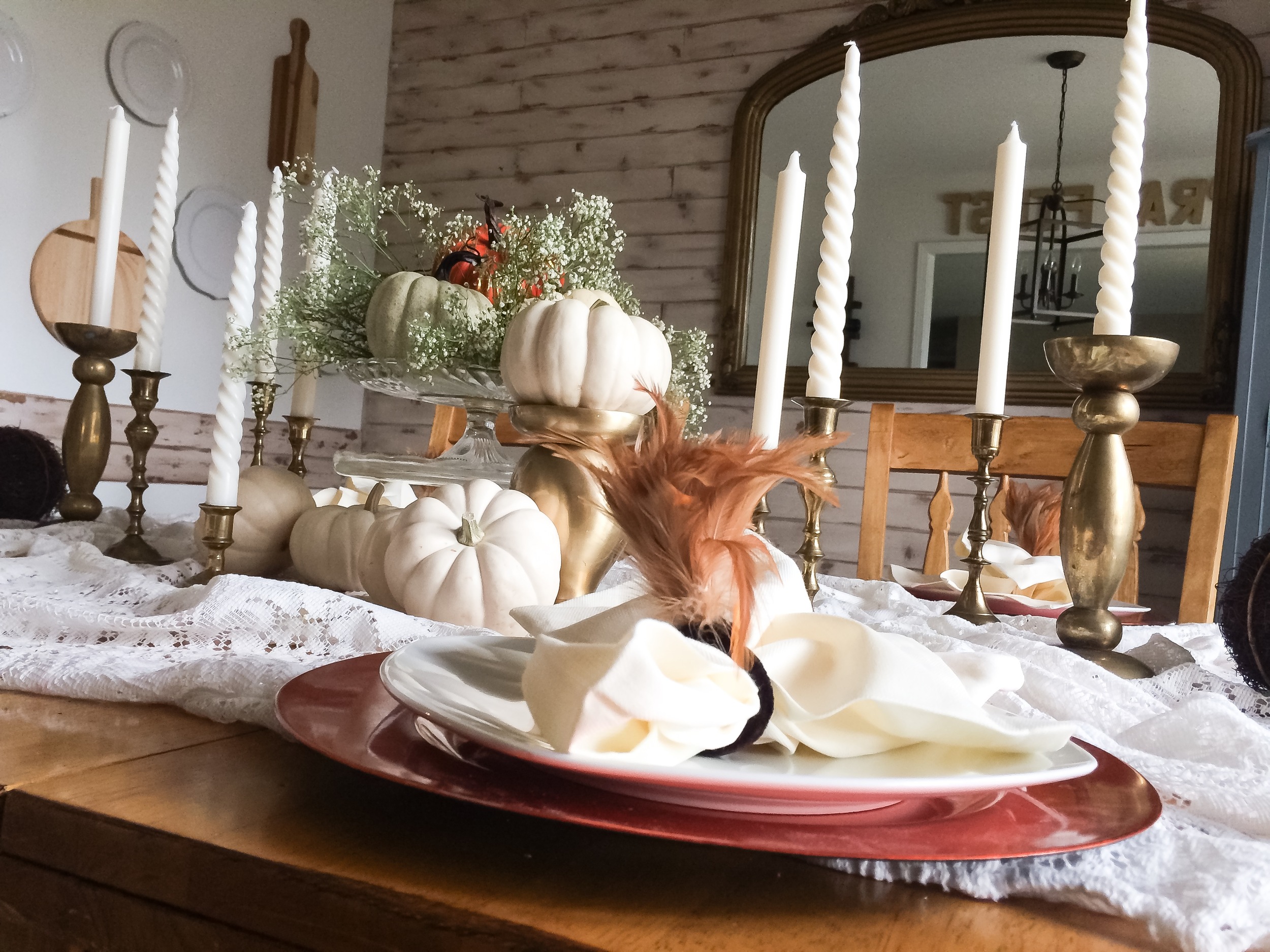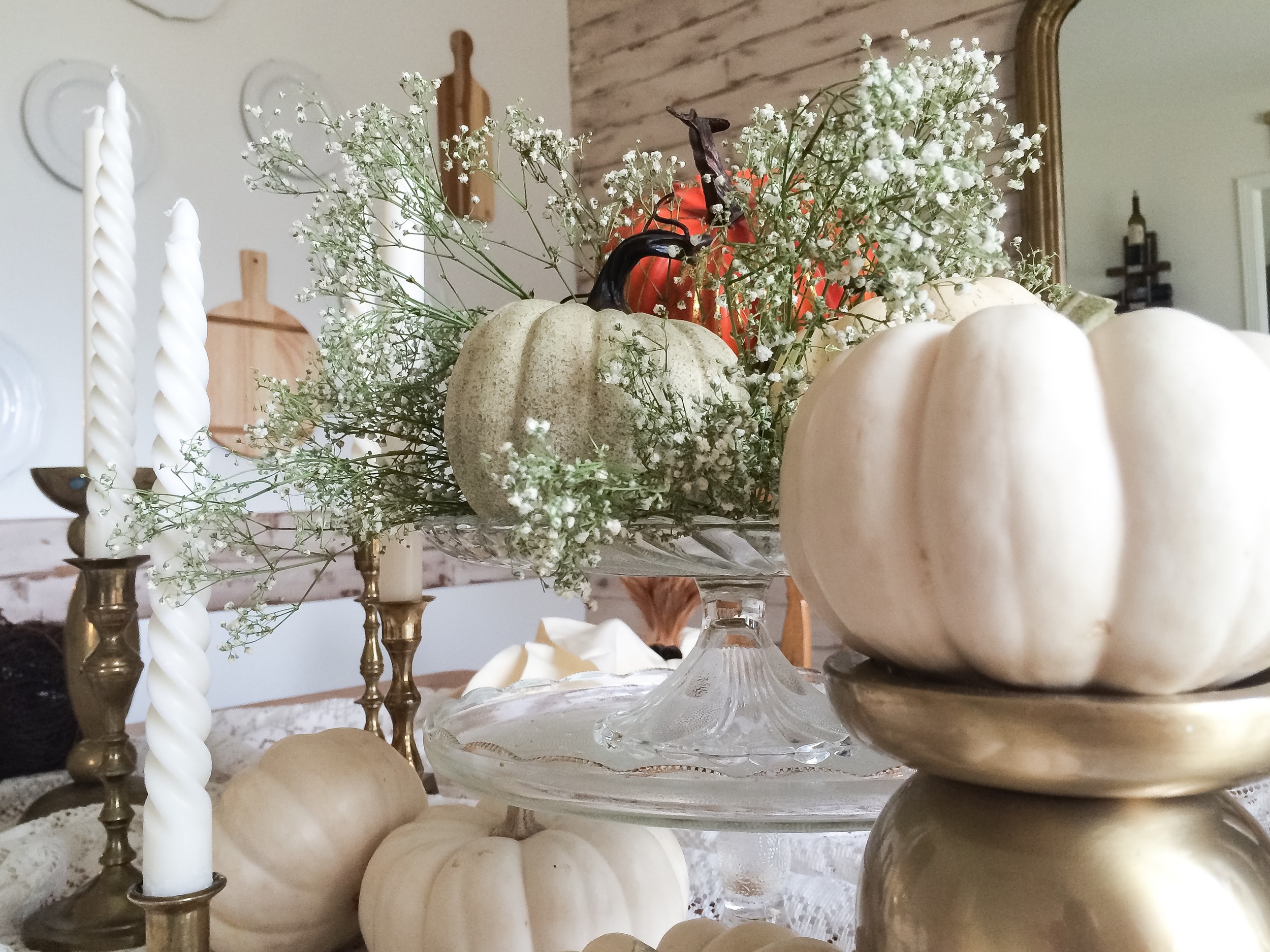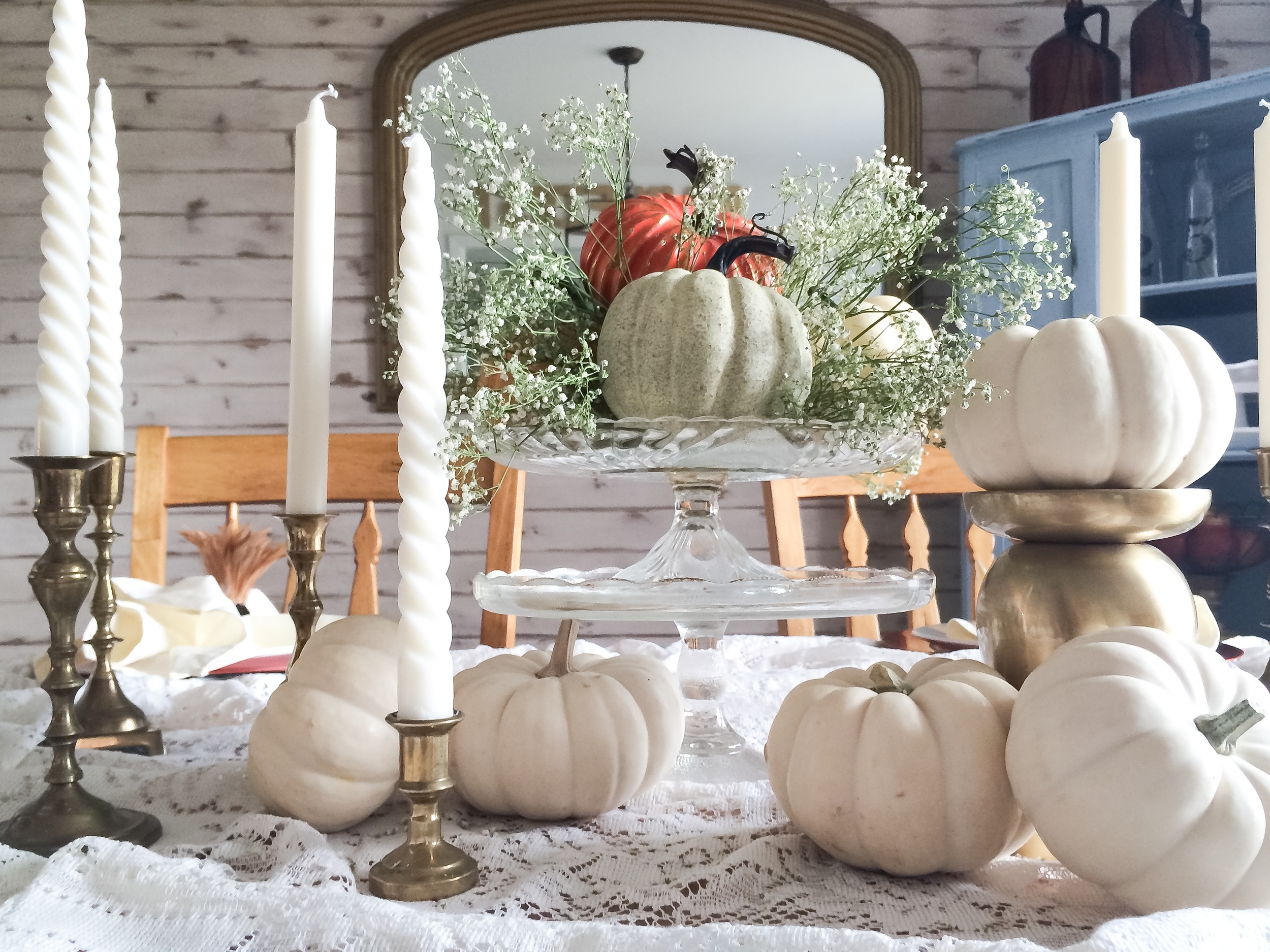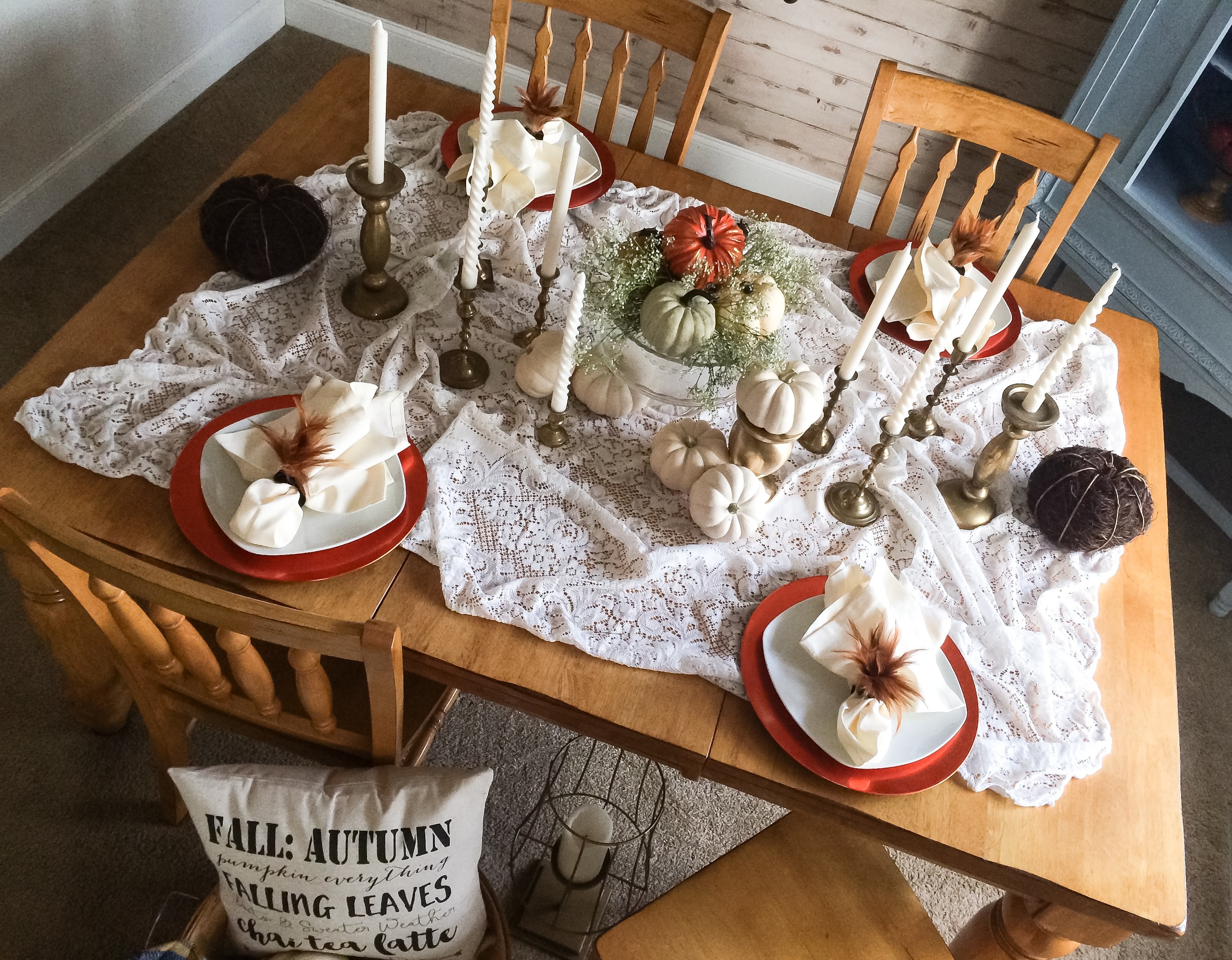 For this tablescape, I decided to bring in some warmer tones to adorn the crisp neutral palette. Slight pops of orange and green with rustic elements to balance it out nicely! As you can see, I kept the vintage lace tablecloth, mini white pumpkins, abundance of brass candlesticks and my fave dinnerware! I let the mini white pumpkins have a party all over the place because out of hand was exactly the way they needed to be!

I swapped out the chargers for a gorgeous burnt orange and kept my fancy little napkin rings! Side note, I purchased these beauties like eight-five years ago at Pier One but found this tutorial here if you need something similar in your life!

I'm so happy you guys joined me again for such a fun start to this holiday season! Interested in creating something similar or sharing a little inspiration of your own? Be sure to use hashtag #SLTablescapes to spread the love!