Fall in Love With 15 Fun Fall Date Ideas
The fall is my absolute favorite season. It is the time of year when my husband proposed, and a year later when we got married. October is my birthday month, so of course I would have a leniency to love this time of year! I also crave pumpkin spice lattes, look forward to wearing a sweatshirt on a cold day and love watching the beautiful colors of the leaves changing on the trees in my backyard. I find the fall to be the perfect time of year to fall in love! (Corney, I know. But so true!) It's the time when the weather is changing, it is a bit chilly and your man can pull you close to keep you warm, or protect you from ghosts popping out at you at the haunted house. Or maybe you find yourself both cuddling close as you sip some warm apple cider near the lake all while watching the sunset. Umm, yes please!
Below I have compiled some fun date ideas to try this fall. The best part is, most are FREE! Be prepared, these dates might just get you to fall in love this season! ;)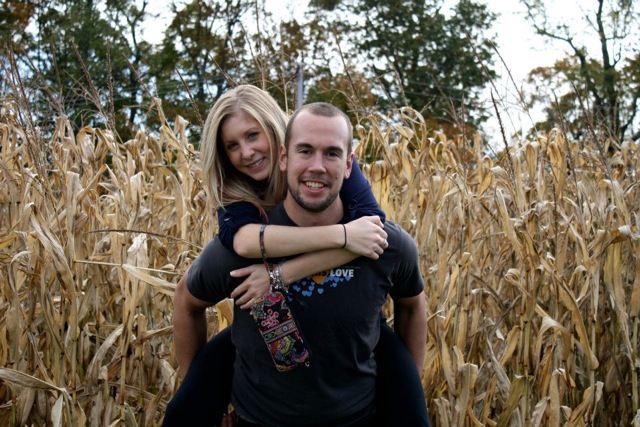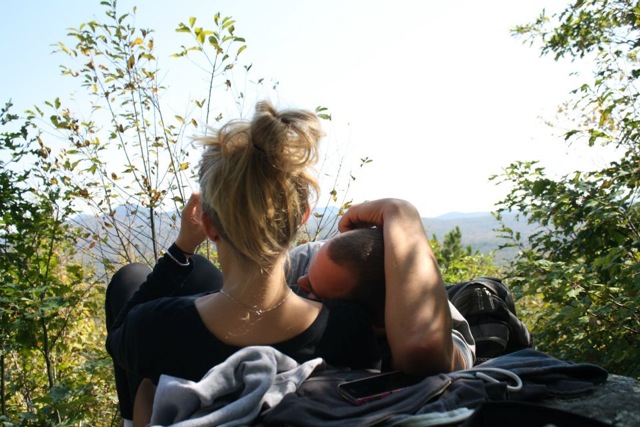 Apple picking. Every year our friends meet together to go apple picking. It is such a fun thing to do together in the fall. TJ actually proposed to me in the apple orchard!
Visit a haunted house or go on a haunted hayride. There is nothing better than having your man hold you close, especially when you are afraid, it's his chance to protect you.
Visit your local winery and have a picnic. The winery we go to every year is where we also do our apple picking. It's a two for one deal! We pack a picnic basket with fun cheeses and spreads and spend the day soaking up the sun, listening to a live band, and taste-testing different wines!
Find a sunflower maze and get lost together. Last year was the first time TJ and I did this and it was SO MUCH FUN, not to mention beautiful! [PS: beware of bees!]
Go for a fall hike. There is nothing better than feeling the cool breeze as you hike along your favorite trail together. TJ and I stopped at one point to read a chapter in our marriage book. Was a great bonding moment.
Plan a date to the drive in movies. This is one item still on our bucket list. Plan a Saturday night in your comfy sweats and head on over to your drive in theatre! Ours is one hour away, but it's okay its all part of the adventure!
Go pumpkin picking. This is my favorite. It is super fun each picking out a special pumpkin for your home together! Make sure to save the seeds for baking! Yum.
Host a pumpkin-decorating contest. After you get back from picking your pumpkins, what better fun than to see who has the best decorating skills? Have your FB friends vote on the best pumpkin! Winner gets a free… (I'll let you figure this part out)
Watch a scary movie together. Perfect time to cuddle up!
Find a local Friday night football game to attend. Pick a team to support and go and cheer them on!
Bake an apple pie together. Remember those apples from your apple-picking trip ;) Now is the time to put them to good use! Sometimes when we come back from apple picking, that night we made fresh apple crisp for dessert! No sense in waiting…
Go stargazing in the park after dark. Bring blankets and hot cocoa!
Take a weekend ride in the countryside. Pick a route full of trees so you can admire the fall foliage and listen to some fun tunes.
Rent bikes. Find a place you can rent bikes and ride them along the waters edge. You can even stop for lunch along the way.
Tackle your first Thanksgiving turkey together. TJ and I had no clue how to make a turkey, but this year we took on the challenge. We found a brine that we liked and just went for it! It was a very fun two-day meal prep adventure. The turkey turned out great! Gobble, Gobble.