9 Ways To Decorate Using Art
Interior design style is extremely personal, and there are many ways to showcase your amazing taste. Your home architecture, landscape, furnishings, colors and textures all show your aesthetic palate, but an often forgotten way of displaying your artsy inclinations is through art. We've rounded up nine ways to display art creatively and tastefully in your spaces
THEME
You don't have to live on the beach to have a beachy theme, and you don't have to live in a cabin to have a lumberjack theme. These days anything goes, and using art to display your interests is a totally acceptable thing in design.
FRAMED PHOTOGRAPHY
Is there a better way to show your most special moments than to frame them and hang them right on that huge wall you don't know what to do with? Framed wedding photos add a personal touch to your home, and enable you to dreamily stare up and your most beautiful self and be reminded of your special day. After all, if you can't be a little self-important in your own home, what kind of world do we live in?! I used Photos to Art from Art.com to frame one of my favorite wedding moments (our first look!) and I get to enjoy it every day.
More framed photography ideas:
CLASSIC GALLERY WALL
You're the type who wears pearls on a Tuesday and brings out the fancy china just because. Your home is always flawless and you like things sparkling clean. You love to dress up and throw dinner parties, at which you, of course, offer wine pairings. You just love the finer things in life, but aren't the least but pretentious about it. If this sounds like you, a monochromatic, classically-framed gallery wall is perfect for that giant wall along your staircase.
More classic gallery wall ideas:
MISMATCHED GALLERY WALL
Okay so pearls and china are a little bit too boring for you, you sassy thing you. So why not go crazy with colors and frames and do a completely mismatched gallery wall? You get to fill up a wall with all of your favorite things, getting the best of both worlds. #winning
More mismatched gallery ideas ideas: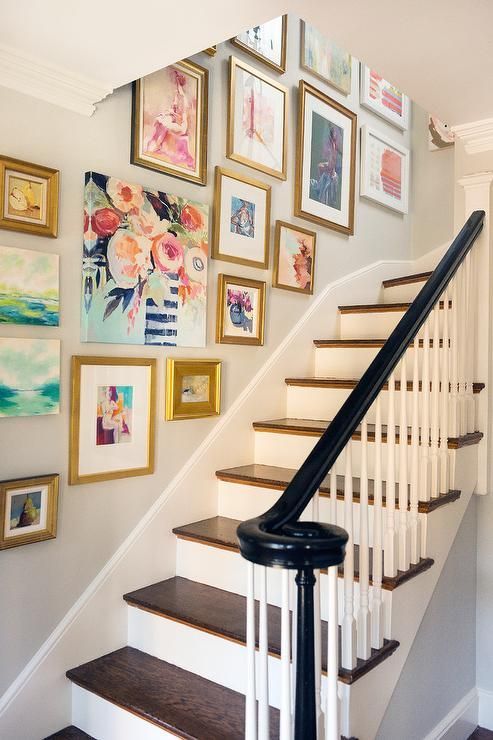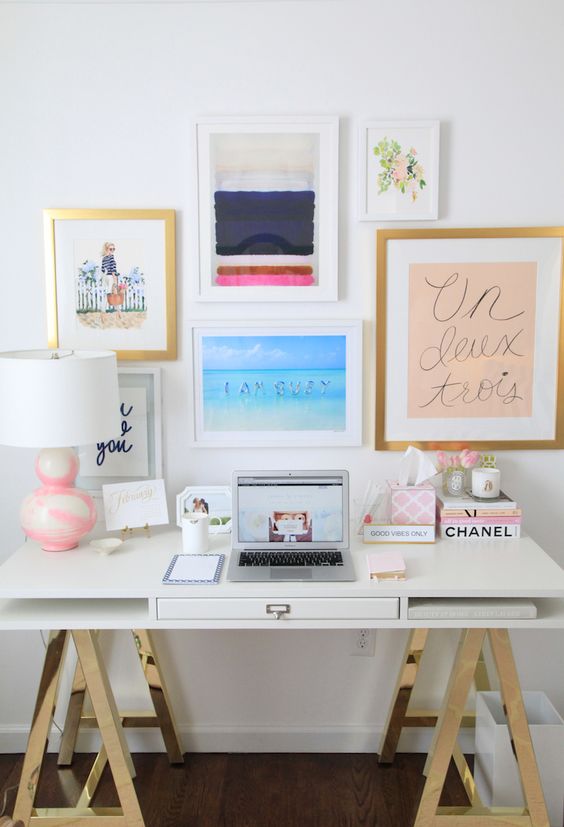 NIGHTSTAND LEANING ART
Sometimes we get stuck with one of those design dilemmas and you don't know exactly what's missing in your little corner next to your bed. Try leaning some art on the wall, or creating a mini vignette of small prints to dress up the nook you sleep next to every day. Throw in a mirror, and you can check yourself out first thing when waking up.
More nightstand art decor ideas: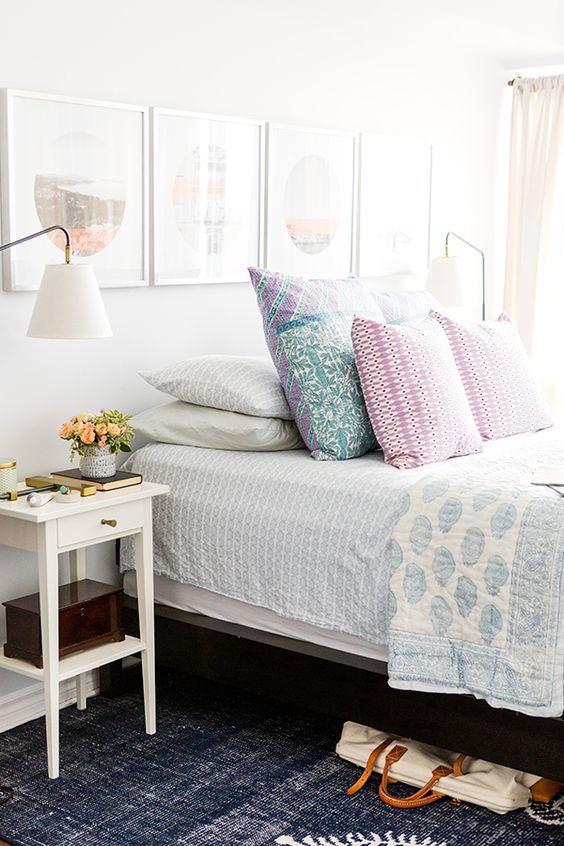 WALL PANELS
Some walls just feel awkward. Maybe it's the size, maybe it's the shape, or maybe there's already a focal point across the room you don't want to take away from. Faded colors in an oversized mural are the perfect answer. Try one that peels off without damaging your drywall, and when you get tired of it just hang another one! You can also frame them with french-style moldings for an extra tailored feel.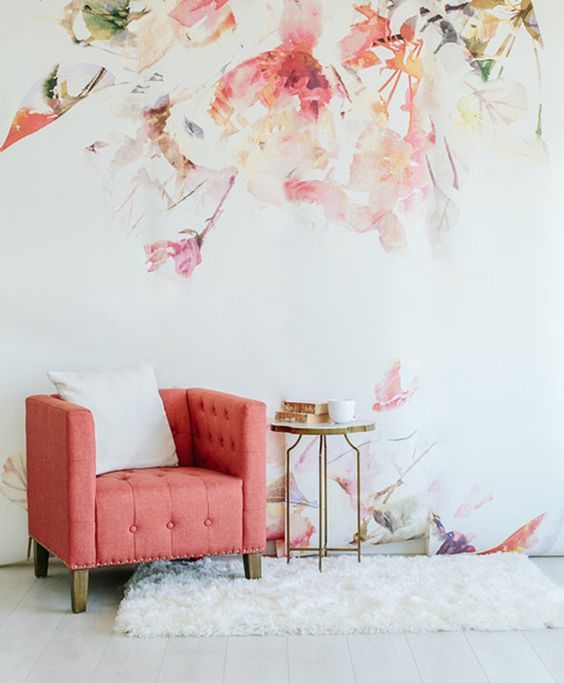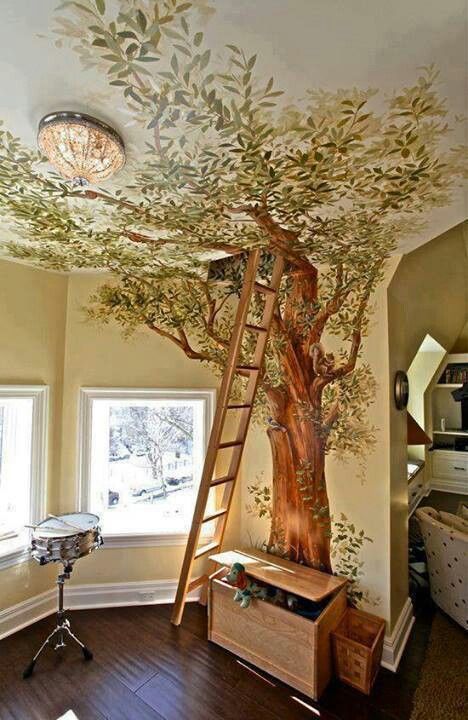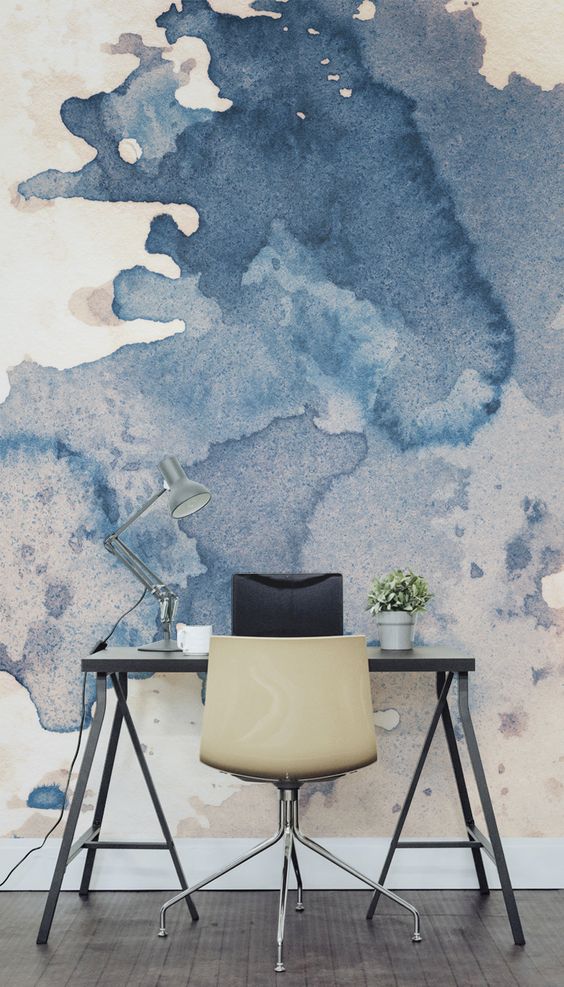 STATEMENT PIECE
You don't need to live in a massive house with 30-foot ceilings to hang statement pieces. They look great in any size home, and add a touch of glamour to any space. Pick a predominant color you want to emphasize in your home, and use oversize art to ground the home.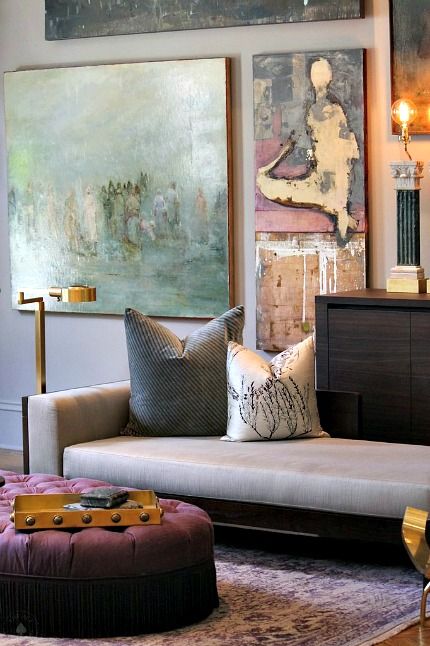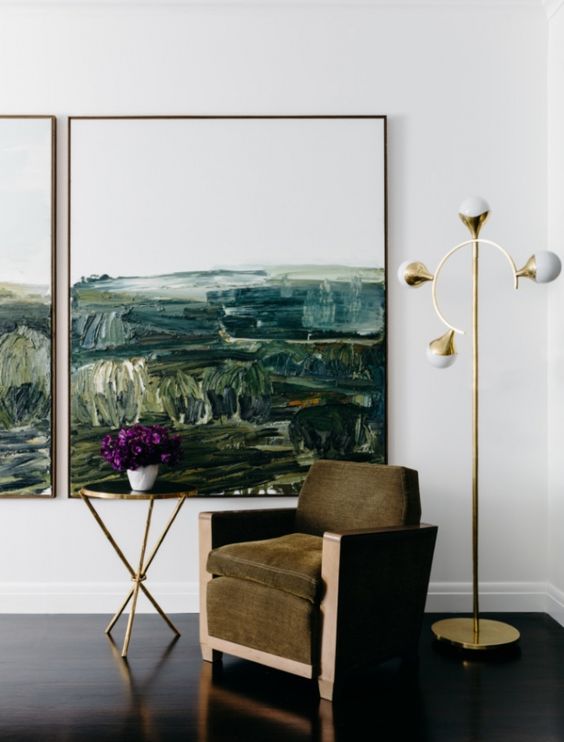 POPS OF COLOR
Even if you're the type to love your relaxing neutrals, every one craves a little bit of color here and there. Art gives you the perfect opportunity to add a pop of it, without too much commitment. What's the worst that could happen? If you don't like it anymore or want another color, all you have to do is hang something else up in its place. Much easier than paining your walls or buying pillows you will undoubtedly get over, order some colorful art and spice up you walls.
HUMOR
If you start noticing that your friends are afraid to get comfortable and let loose in your home, it may be a sign that your home is looking a little too serious. It's easy to get so consumed with being a proper adult and decorating the right way, that we lose sight that our home is still a place to express ourselves freely! Let you personality shine through by hanging some super fun(ny) pieces on your walls, and surprise your guests with a little comic relief to let them know you are anything but stuffy!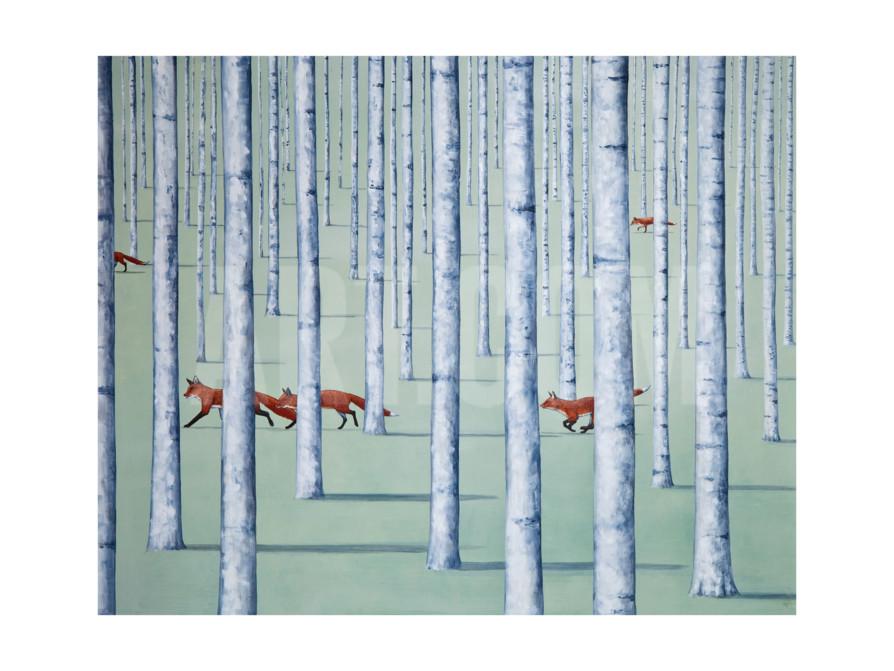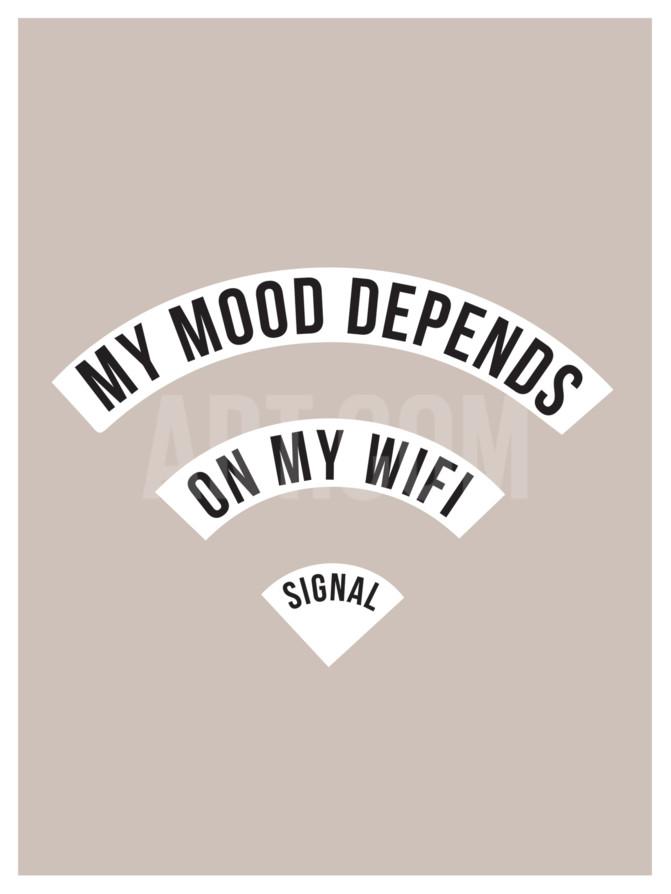 This post was sponsored by art.com. All thoughts and opinions are Society Letters'.