Our 5 Favorite Furniture Care and Cleaning Tips
The holiday season is quickly approaching, which means your house will soon become a cozy haven for more frequent visitors - and more frequent messes! Don't worry, though. We're here to help you keep your furniture looking brand new with our favorite cleaning and care tips. 
Use proper cleaning products and care methods for specific materials
If you're reading this, you probably own at least one piece of furniture that you'd like to keep in good condition. Or, despite your best efforts, your favorite chair fell victim to a spilled glass of wine and you are in need of some cleaning tips. While there are plenty of cleaning products on the market, it can be difficult to determine what to use for the varying types of furniture you own, so we've broken it down for you: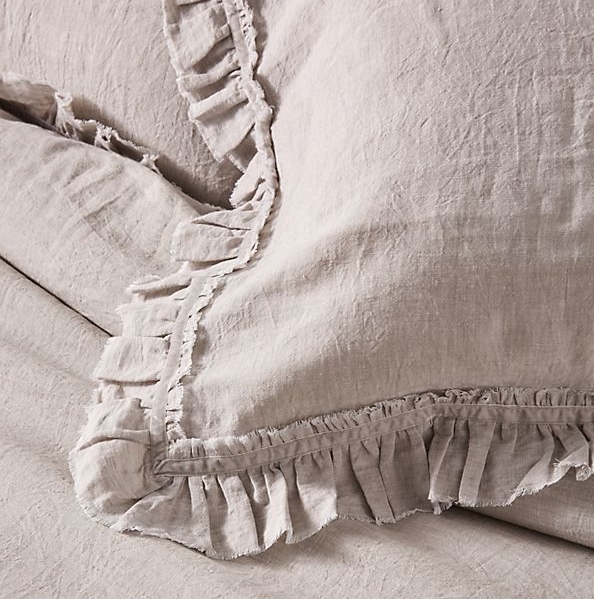 Linen furniture is a perfect choice if you are looking to achieve a classic and timeless look in your living room, but can also be tough to protect from everyday use and animals. Sofas with machine washable slipcovers are easy to clean and maintain and keep your furniture looking refreshed from everyday wear and tear. For linen upholstery that's not machine washable, be gentle and mix a mild dish soap with water to spot clean. To soak up the stain and prevent rings, immediately blot the stained area from the outside inward using a white cloth and the cleaning mixture you made. Don't rub the stain or you will risk it setting in deeper and might damage the fabric.
Metal furniture brings a sense of urban sophistication to a room, and while metal pieces are beautiful and durable, they can quickly collect dust and be subject to rusting--especially if left outdoors. Despite these facts, it's an easy-to-clean material that doesn't require hours of your time to maintain. To keep metal clean, be sure to dust furnishings regularly and wash with a mild liquid soap and water mixture. If your metal furniture has a smooth finish, you can apply a coat of mild wax polish sparingly using a soft cloth about every six months. This will maintain its natural shine and sleek appearance!
Wood furniture is perfect for creating a cozy space and is a wise investment given its long-lasting nature. When cleaning wood, be conservative with the amount of water you use. Clean with a barely damp sponge, warm water, and mild dish soap. Dust carefully using a very soft microfiber cloth to avoid scratching the wood. If you do happen to scratch your furnishings, don't worry, you can use furniture touch-up pens to fill them in.
Who doesn't love quality leather furniture? It's durable and easy-to-clean if you act quickly. Storing leather furnishings in direct sunlight can cause them to fade quickly, so avoid this if you can. Proper maintenance is essential, so invest in a special leather care product, like a protector. Apply it to your leather furniture when you first get it and then two to four times a year. Get the most out of your leather pieces with more tips on caring for your leather furniture.
Don't ignore furniture care instructions
It's important to read and understand furniture care labels and cleaning codes, so you don't cause any damage. By following manufacturer instructions and the cleaning codes below, you will be able to determine the best and most productive method for stain removal and maintenance. 
X: Vacuum cleaning only.
S: Spot-clean with a solvent cleaner only and do not use any water.
S-W: Spot-clean using a water-based cleaner or foam only.
W: Spot-clean using a mild soap or upholstery shampoo or detergent.
Invest in a handheld vacuum
Seems like a no-brainer, right? This simple task can be done weekly or bi-weekly to get rid of pesky surface soil and dust. Handheld furniture vacuums, like the Bissell pet hair eraser vacuum, are excellent for cleaning because of their lightweight nature and how efficiently they remove pet hair and dirt from your upholstery. Look for cordless vacuums with soft attachment brushes, that way you can get in all the cracks and crevices of your furniture without snagging or scratching the fabric.  
Don't get toasty
Storing furniture near heating vents isn't ideal because it can possibly cause discoloration and mold and mildew to form in the fabric, or cause wood furniture to warp or crack. Sometimes placing furniture over or near vents is unavoidable, but it's better to be safe than sorry if you have a choice on the location. A good rule of thumb is to leave at least 18 inches of space between vents and larger furniture items. 
Avoid abrasive cleaners and brushes
Invest in proper cleaning brushes to avoid causing any damage to your upholstery. Fabric-safe cleaning brushes help to remove tough stains and also help to keep your furniture stay clean longer. Keep in mind, when cleaning your furniture, it's a good idea to test a small area first to avoid bleaching or damaging the fabric. Avoiding harsh cleaners is not only good for your furniture but good for the environment, too. You can easily create your own eco-friendly cleaning concoctions at home and be amazed by their ability to leave your furniture and home sparkling.